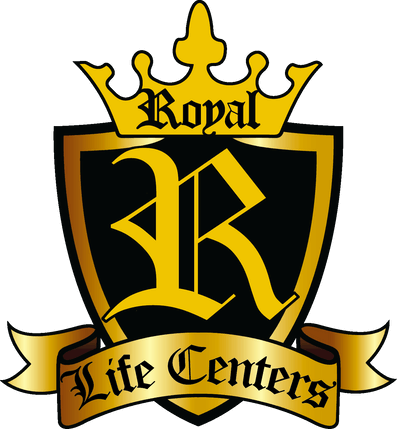 Treatment from People Who Have Been There.
Voted one of the top ten rehabilitation centers, Royal Life Centers was recently featured on

read the full article here
Our Staff Members
Our Mission
Treatment Programs
Our Staff Members
Often an overlooked factor of drug and alcohol treatment is the team of individuals chosen to care for you or your loved one during your stay. With licensed professionals and medical staff on the clock 24/7, we ensure you or your loved one's safety during drug and alcohol treatment.

Most of our staff members are in recovery themselves, which makes all the difference during a time when vulnerability should be met with compassion and understanding. Your trust in us means everything.
Our Mission
Treatment Programs
We have notable success in our treatment programs.
One study of our treatment outcomes reported over a three-month period, using information from 295 guests found that…
Over 60% of patients reported symptoms of depression during intake; upon completion of our program, only 7% reported still experiencing these symptoms.
Over 55% of guests reported anxiety during his or her intake, after treatment only 9% reported still feeling these symptoms.
58% of guests reported trauma symptoms during his or her initial intake; after completing our program, only 18% reported experiencing persistent symptoms of trauma.
With a median stay among guests being 19 days, almost 87% of guests reported that his or her personal treatment goals were met.
(Vista Research Group 2020).
While most detox centers will hide their success metrics, we have worked tirelessly to design our detoxification program to ensure that it helps our guests achieve success in sobriety. When you enter our program at Royal Life Centers, you will begin therapy sessions on day one. We find that integrating intensive therapies early on in treatment is one key to success for our guests.
Does My Insurance Qualify?
We work with many insurance providers! Because there are countless different plan types and benefits within each insurance policy, the best way to get an accurate overview of your particular plan is by reaching out to us directly over the phone, or by filling out the form below. Our admissions department will take a look at your policy in order to give you detailed information on any remaining deductible, out of pocket costs, and benefits you may have.
We believe in providing you with an accurate and unwaivering cost, so that you know exactly what to expect before deciding to enter into our treatment program. Don't have insurance? That's okay also. Anyone who is asking for help deserves the best treatment, which is why we keep our private payment costs as affordable as we possibly can.
+ Many more private/commercial health insurance plans. Give us a
call
to check your coverage!
"I recommend this detox fully for anyone that's ready to change there life! I did a 4 day medical detox and stayed for the residential inpatient program the staff was friendly and the atmosphere was beneficial to my recovery. I truly loved the group facilitators and the cultural ceremonies of the local native tribes."

– Mike S.
ROYAL LIFE CENTERS AT Puget Sound
Change your life with one call.
We can help.